| | |
| --- | --- |
| Place of Tipu Sultans Death | Source: Aurangzeb |
Congratulations ASAD KHARAL the Lion
Responsible Author: Aurangzeb Akbar | London, 04/07/2019, 22:15 Time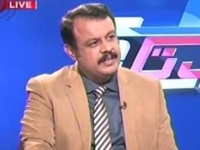 USPA NEWS -
The group had filed a case against senior investigative journalist for exposing its corruption
However, the group failed to produce witnesses against Asad Kharal, who was represented in the court by Barrister Hassan Ansari of the Lakho Associates. Asad Kharal was indicted in the case on April 29, 2017.
The court provided the last chance to the Omni Group to present witnesses in the court on March 30, 2019, but the group failed. Its lawyer informed Additional Sessions Judge Fateh Mubeen Nizam that he had lost contact with his clients and sought more time. However, the court observed that ample time was provided to the group to produce witnesses but it failed, hence the case was dismissed.
It is pertinent to mention here that Asad Kharal had to face a long ordeal after he exposed corruption of the Omni Group and its links to former President Asif Ali Zardari. He also exposed the link of model Ayyani Ali with Asif Zardari, when she was caught smuggling huge money.
All these charges proved true in a probe by a Joint Investigation Team (JIT), formed on the order of the Supreme Court of Pakistan. Asad Kharal also presented proof of corruption of the Omni Group to the JIT.
CELEBRITY CEO FOUNDER ZARA SHAH
Responsible Author: AURANGZEB A | LONDON, 10/16/2018, 01:24 Time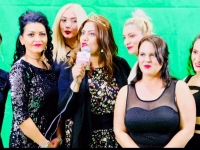 USPA NEWS -
Celebrity CEO/Founder Beauty Pageant Zara Shah, who is a very well known and respectable public figure in the western media for over a decade for her outstanding achievements in Fashion & Entertainment industry, Diversity and Empowerment of both Women and Men. She has expressed her deep disappointment and anger over extremely discriminatory and insulting behaviour of Mr. Atta, Mr. Bobby (APML party member) and their associates during their event "Boys are Back" on the 14th of October, 2018. Zara Shah told she was very well known to these organisers, namely Mr. Atta-ul-Haq who had been approaching her for her great fashion work in the past that she refused after becoming aware of his demeaning unprofessional activities towards Asian women and involvement in financial loan frauds.
Zara told she was invited at the event for support by a Pakistani Singer Maher Gillani who also requested Zara to provide her with two good presentable models to perform with her in her song performance. Those models were sent out to bring Zara in with all respect but the above individuals suddenly gestured to the security guard to not let her in, but the models. The security guard then suddenly,,,,,,,
| | |
| --- | --- |
| | Daren Frankish |
| | RAHMA-SOPHIA RACHDI |
| | Ruby BIRD |
| | Yasmina BEDDOU |
| | Roberto Magni |